Seven Sensational Sayings – These are the "best of the best" quotes.
2. The man who has done his level best, and who is conscious that he has done his best, is a success, even though the world may write him down a failure.
– B. C. Forbes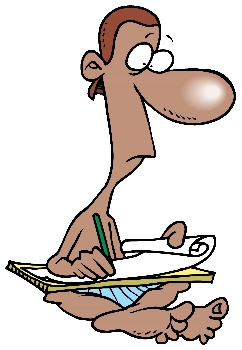 3. It is not expected of critics that they should help us to make sense of our lives; they are bound only to attempt the lesser feat of making sense of the ways we try to make sense of our lives.
– Frank Kermode
4. A curious part of the human psyche is that the moment a person presumed to be in danger is discovered to be safe, everyone's anxiety turns into anger.
– Monica Fairview
5. A gossip is one who talks to you about others; a bore is one who talks to you about himself; and a brilliant conversationalist is one who talks to you about yourself.
– Lisa Kirk
6. Great talents are the most lovely and often the most dangerous fruits on the tree of humanity. They hang upon the most slender twigs that are easily snapped off.
– Carl Jung
7. It has never been, and never will be, easy work! But the road that is built in hope is more pleasant to the traveler than the road built in despair, even though they both lead to the same destination.
– Marion Zimmer Bradley
The idea for Seven Sensational Sayings
Apart from the fact that I find the allure of alliteration agreeable, Seven Sensational Sayings will give you a quick hit of some of the best quotes we have discovered in our relentless research for this site.
If you feel inspired by reading all these great quotes and want to enlighten us with what you consider to be a sensational saying, it could not be easier. Leave your offering in the comment section below and we will all get to judge it. Hmm… perhaps not the most encouraging way to phrase that, but you get the idea!